About 60% of stainless steel products are made from recycled materials. If you have concerns as to how stainless steel affects the well-being of our planet, give proper attention to its durability.
Stainless steel – stainless and durable – ecological
Products made of stainless steel are not subject to corrosion, they have a high resistance to mechanical damage and exhibit an excellent visual effect for many years, regardless of the conditions they are subjected to. Fences made of stainless steel demonstrate particular resistance to external factors and damage. Their product life cycle is characterized by a considerable length, which makes them suitable for use for as long as several dozen years without any visible signs of wear. This way, sturdy stainless steel fencing translate into increased savings. Elimination of the number of manufactured items reduces the production process to a minimum. It lowers energy consumption and has high ecological benefit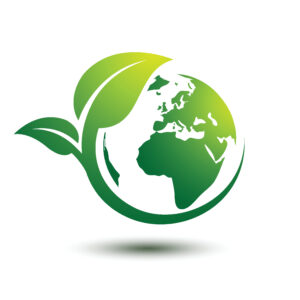 Ecological stainless steel is safe for people and animals. The product does not corrode, which means that there is no need to impregnate the material against the adverse effects of weather conditions. Stainless steel helps to avoid the use of preparations, the composition of which does not necessarily meet the ecological approach to environmental protection. Effective, polished stainless steel, which is used to create unique fences, is resistant to sunlight, without releasing chemical compounds harmful to humans and the environment.
Ecological, i.e. unpainted, not impregnated