Why is stainless steel used in the production of fences?
Fencing is an inseparable part of the development of construction and commercial plots. Owners of single-family buildings, service complexes and enterprises specializing in various industries want to surround their properties with fences that not only guarantee safety and protection from the eyes of neighbors and passers-by, but also present themselves in a modern and effective way for many years. Stainless steel meets the highest requirements, offering durability, a stunning visual effect as well as safety and uncomplicated use. Stainless steel fences are still something of a novelty, therefore, by presenting our proprietary collections of perforated fencing panels made of polished stainless steel, we have decided to formally register them at the Patent Office.
.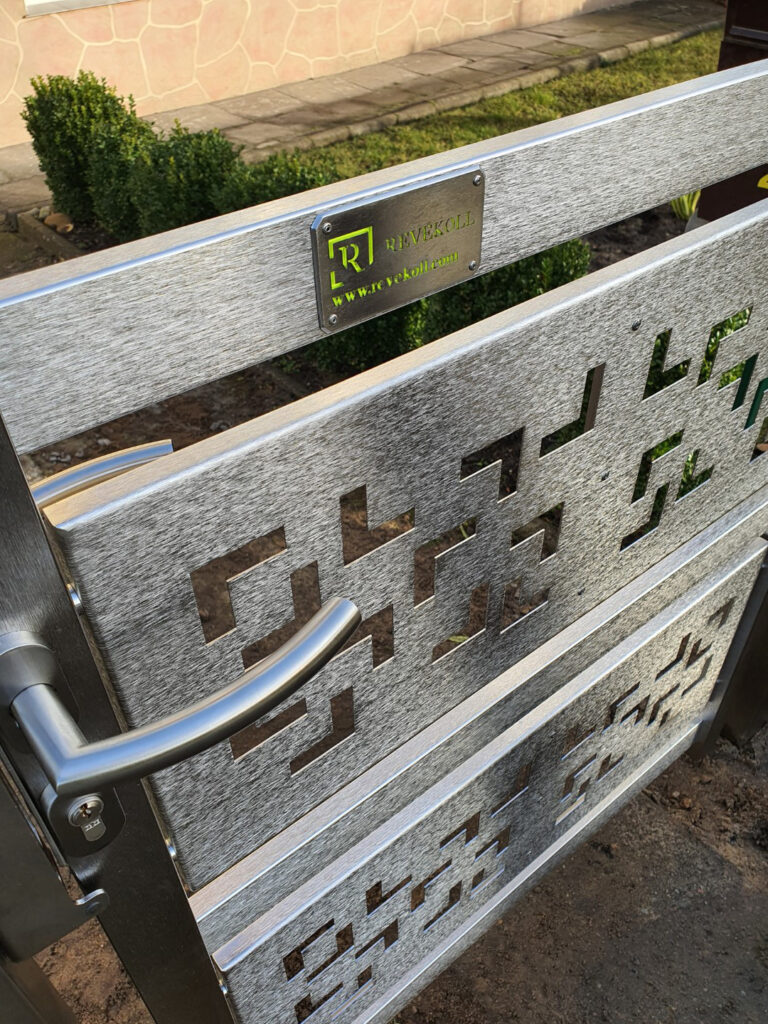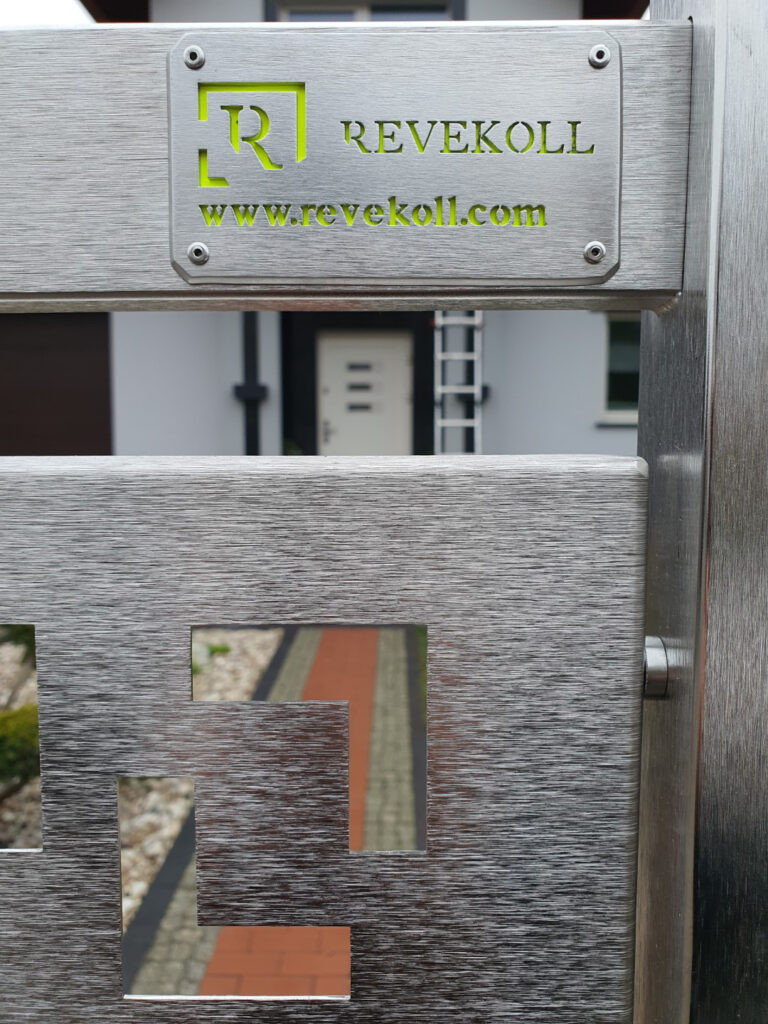 What distinguishes fences made of stainless steel?
Our unique stainless steel fences are characterized by an extraordinary, jewelry-like, modern and exclusive style, and are made of the highest quality stainless steel. They feature a unique design, based on perforated panel elements and superior durability. Stylish, luxurious Revekoll steel fences are characterized by ideal smoothness, a perfect polishing effect, careful workmanship and resistance to external factors. Highly resistant to solar radiation and low temperature, stainless steel does not deform under the influence of weather conditions and is distinguished by hardness, thus eliminating any possibility of damage. Our easy to clean and luxurious fences shine and delight invariably for many years. Complete the modern structure of your building and enjoy the reliability of our fencing systems.