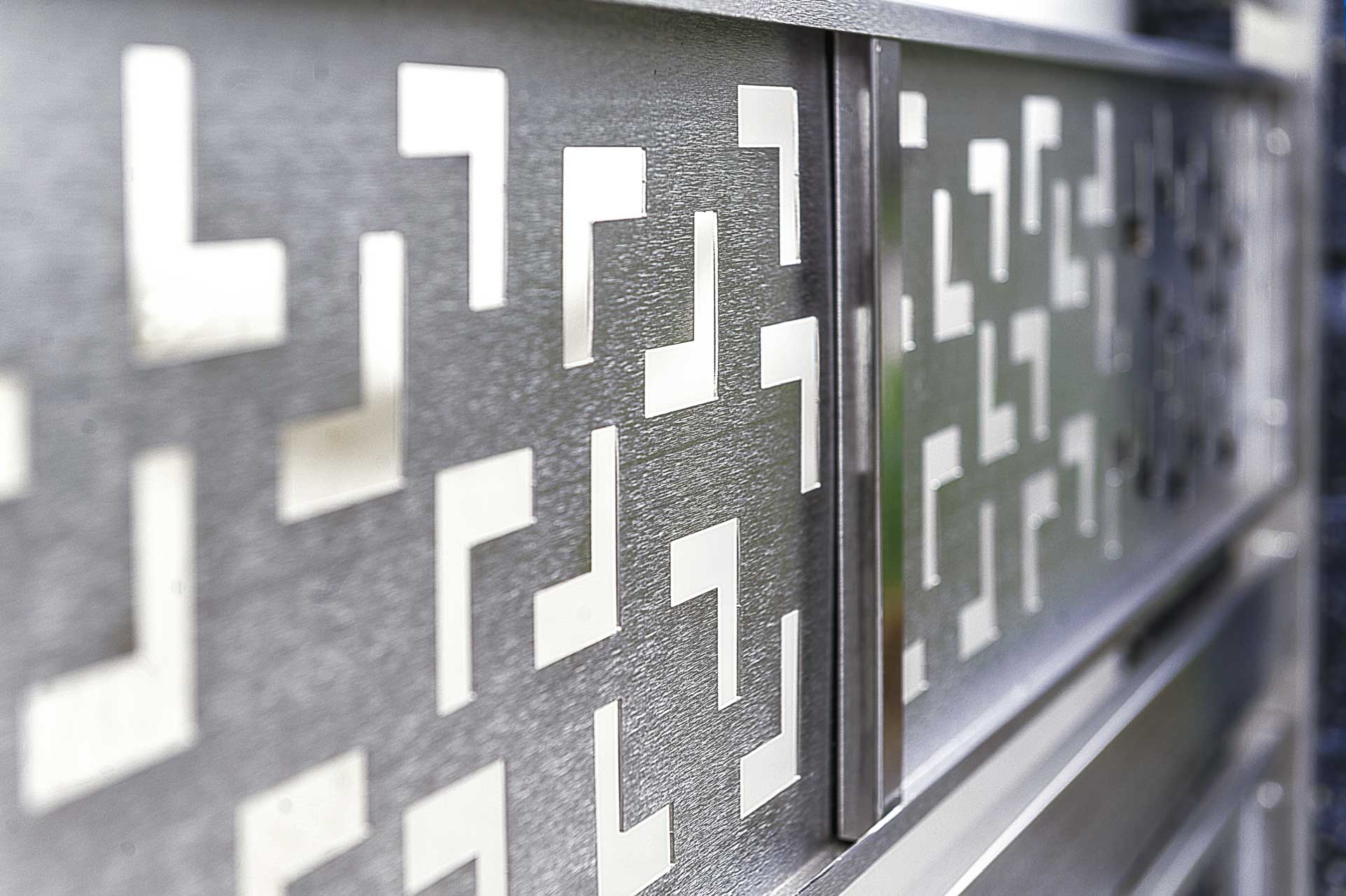 The Revekoll company deals with the design and implementation of fence panels from the highest quality materials. The highest quality equipment and well-coordinated staff improve work process and shorten the delivery time. We focus only on solid and long-lasting solutions that allow you to enjoy durability of performance for years. Modern fence panels perfectly adapt into innovative and traditional buildings. Perforation provides air passage, which reduces the wind influence on the fence.
Fence panels are a modern and trend-setting product entering the global building markets. Patented by our company fence span profiling technology has indicated a new direction in fence design. Perforation provides air passage, which reduces the wind influence on the fence. The embossments used in the metal sheets amplify them, while giving it a unique and modern look.
Self-supporting perforated fences are one of the most frequently chosen fences with great possibilities of making patterns. Simple and innovative design ensures elegant appearance and easy assembly. Spans are made of 1.5 or 2 mm thick metal sheets, additionally bent at the edges, which provides no sharp edges, no welds and aesthetic appearance of the endings. Spans are reinforced with profiles, such application makes the spans solid and durable.
Sheet metal perforation is performed by CNC punching. The patented technology of joining profiled sheet with perforation makes our fences unique and one of a kind.
Perforated panel fences is currently one of the most popular materials used in building, finishing facades, balconies, but also arranging interiors of buildings for various purposes. Perforated metal sheets look great on the walls of office buildings, public buildings, sports objects or shopping malls, they can also be used in the design of balconies, they are also perfect as a material for railings.